Attorneys You Can Trust.
For more than 60 years, Parrett Porto's quality legal service has been focused on your goals. Our team of talented attorneys and dedicated staff provides representation for individuals as well as corporate and business clients.
Biography
---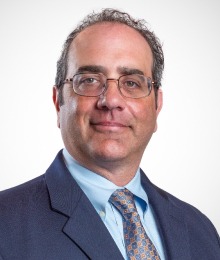 Michael A. Carbone graduated magna cum laude from Quinnipiac University School of Law in 2001.  Michael was a member of the Quinnipiac Law Review, and his law review article entitled "The Unity of Title Doctrine and Strangers to the Title: A Slowly Dying Remnant of Ancient Common Law?" was published in 2002. 
Following law school, he had the privilege of clerking for two judges:  The Honorable Paul M. Foti, of the Connecticut Appellate Court, and The Honorable Gerard. L. Goettel, of the United States District Court, District of Connecticut. He then practiced law at a large New York law firm followed by a distinguished Connecticut law firm.  Michael joined Parrett Porto as a partner in 2019.   
Michael is experienced in a wide range of commercial and business transactions and finance transactions, including the purchase and sale of stock and assets, corporate mergers, joint ventures, corporate organization, traditional and nontraditional real estate finance, leasehold finance, asset-based lending and commercial lending.  Michael has represented parties on all sides of such transactions, including institutional and regional lenders, local banks and private lenders, corporate and individual sellers, purchasers and borrowers in such transactions.  
In addition, Michael represents business entities, individual debtors and creditors in bankruptcy matters under chapters 5, 7, 11 and 13.  He has successfully defended adversary proceedings against creditors and debtors and has prosecuted actions on behalf of debtors, creditors, and trustees, which have resulted in several published court opinions.  Michael has also been involved in modifications, forbearances, restructurings, workouts, foreclosures, and litigation.
Bar Admissions:

State of Connecticut

State of New York

Commonwealth of Massachusetts

United States District Court

Bankruptcy Court for the Districts of Connecticut and New York (SDNY and EDNY).
For trusted expertise, guidance, experience, and care, contact Parrett Porto today. We are a team of attorneys dedicated to excellence and committed to our clients' legal needs.