Attorneys You Can Trust.
For more than 60 years, Parrett Porto's quality legal service has been focused on your goals. Our team of talented attorneys and dedicated staff provides representation for individuals as well as corporate and business clients.
Biography
---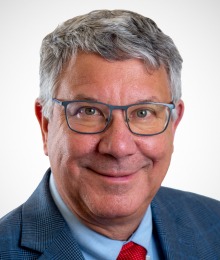 Originally from Philadelphia, Pennsylvania, Louis M. Federici earned his Bachelor of Science at Drexel University and went on to law school at Villanova University earning his J.D. in 1987. He was admitted to the Connecticut bar that same year. Following law school, Louis was a Legal Research Clerk for the Connecticut Superior Court.​
Louis joined Parrett Porto in 1988 and is a principal in the firm. His practice is primarily in litigation, including personal injury, labor and employment law, business law, worker's compensation, and unemployment compensation.  
Louis was a presenter at the Worker's Compensation Law & Practice seminar in January 2010; webinar discussion leader for Hiring and Firing of Employees in 2013-2023; and webinar discussion leader for the Fair Labor Standards Act in 2014. 
Louis is an adjunct professor at Quinnipiac University teaching labor and employment in the College of Arts & Science. 
For trusted expertise, guidance, experience, and care, contact Parrett Porto today. We are a team of attorneys dedicated to excellence and committed to our clients' legal needs.