Attorneys You Can Trust.
For more than 60 years, Parrett Porto's quality legal service has been focused on your goals. Our team of talented attorneys and dedicated staff provides representation for individuals as well as corporate and business clients.
Biography
---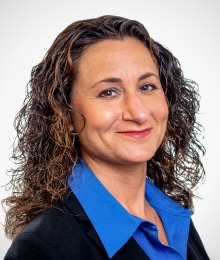 Jennifer Rignoli joined Parrett Porto in 2006 and is a principal in the firm and member of its Commercial Litigation and Healthcare Practice Groups.
Jennifer has extensive experience in complex civil and commercial litigation and dispute resolution in state and federal courts and before administrative agencies.  In leading Parrett Porto's Commercial Litigation Practice Group, Jennifer has successfully prosecuted and defended claims on behalf of individuals and business entities in matters involving: commercial disputes; contractual breaches; business divorces and dissolutions; unfair trade practices; construction defect claims; employment litigation; insurance coverage issues; and fiduciary duty breaches.  She also has recovered damages for clients who were injured as a result of another's negligence or in connection with the performance of their employment duties. 
Whether zealously advocating in the courtroom or providing practical advice and consultation, Jennifer prides herself in providing her clients with the highest level of service in the most efficient manner to achieve their goals.
Complementing her litigation practice, Jennifer brings a unique perspective and adds strength and depth of knowledge to Parrett Porto's Healthcare Practice Group.  In a complex and evolving healthcare environment, she counsels and assists healthcare providers in navigating through a wide spectrum of business and regulatory matters involving: medical practice formation and dissolution; HIPAA compliance; Stark and Anti-Kickback issues; self-reporting; Medicare and Medicaid compliance; privacy and patient care; telehealth; employment issues; commercial payer disputes; and litigation among physicians.
In a series of transactions over the course of several years, Jennifer led our healthcare team in the successful merger of six medical practices.  On a daily basis, she provides legal advice as well as practical guidance to individual practitioners and provider business entities, including a number of mental health professionals throughout the state.
Jennifer is a Hamden native and is a graduate of Boston University (magna cum laude, 2003) and Quinnipiac University School of Law (cum laude, 2006).  She is actively involved in volunteer and leadership positions within the community, as well as involved in Hamden politics. Jennifer currently serves on the Board of Directors for the Hamden Regional Chamber of Commerce, Nutmeg State Chamber of Commerce and Whitney Park at Mount Carmel Condominium Association, and she is a past member of the St. Stephen School Board. She is an active member of the Connecticut Trial Lawyers Association and the Connecticut and New Haven County Bar Associations.
Jennifer resides in Hamden with her husband.
Community/Business Affiliations (current and previous):
Hamden Regional Chamber of Commerce, Board of Directors (2015-present), Vice-Chair (2021-2022)
Nutmeg State Chamber Alliance, Board of Directors (2019-present), Chair (2021-2022)
Whitney Park at Mount Carmel Condominium Association, Board of Directors (2014-present)
St Stephen School, Executive Board (2004-2010), Vice-President (2006-2010)
St. Joan of Arc Parish, lector (2000-2014)
For trusted expertise, guidance, experience, and care, contact Parrett Porto today. We are a team of attorneys dedicated to excellence and committed to our clients' legal needs.