Attorneys You Can Trust.
For more than 60 years, Parrett Porto's quality legal service has been focused on your goals. Our team of talented attorneys and dedicated staff provides representation for individuals as well as corporate and business clients.
Biography
---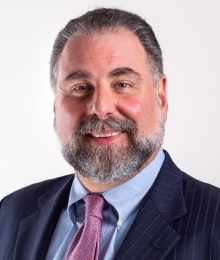 Carl's practice involves representing individuals and large and small companies in a wide range of transactional and commercial legal matters, including real estate, equity and and asset based transactions, mergers, acquisitions, construction law and litigation, along with related mortgages, foreclosures, contracts, land and business disputes. In his commercial practice, Carl provides legal advice and guidance throughout the entire business transaction, from negotiating the details of the transaction, structuring and documenting all aspects of financing, through the closing. His clients include both borrowers and lending institutions. In connection with real estate, Carl has extensive experience in land use development, establishment of subdivisions and condominiums, leasing (landlord and tenant), purchase and sale of environmentally contaminated sites, and resolution of complex title issues.
Carl is a Hamden native and attended Boston University and graduated with cum laude distinction in 1990. He then attended Quinnipiac University School of Law, obtaining his Juris Doctor degree in 1993. While in law school, Carl was a member of the Connecticut Probate Law Journal and was the recipient of the American Jurisprudence Award in Trial Practice. He was admitted to the Connecticut Bar in 1993 and the United States District Court for the District of Connecticut in 1994.
​Carl joined Parrett Porto in 1993, and became a partner of the firm in 2000 and is currently the firm's managing partner. Carl resides in Hamden with his wife Kimberly and has two children Carl III and William.
Representative Commercial Transactions:
Carl represented the principal of two automobile dealerships in connection with the sale of closely held corporate business assets and related real estate holdings to an out of state purchaser.
Carl represented the purchaser who acquired the corporate stock of an Automobile Group with multiple dealerships and the commercial real estate from which the businesses are operated. The transactions required the negotiation and drafting of multiple purchase and sale agreements, assessment of environmental reports and guidance with respect to the requirements and compliance with the Connecticut Transfer Act, site remediation, negotiation of shareholder agreements with outside investors, acquisition and floor plan financing, and obtaining transactional approval from the automobile manufacturers.
Represented a real estate developer in connection with construction of a 142 unit residential condominium project, including the negotiation and resolution of development issues with local municipalities, drafting of all condominium documents, construction financing, sales of all units and the rendering of general advice and dispute resolution over the 10 year buildout of the project.
For trusted expertise, guidance, experience, and care, contact Parrett Porto today. We are a team of attorneys dedicated to excellence and committed to our clients' legal needs.