Attorneys You Can Trust.
For more than 60 years, Parrett Porto's quality legal service has been focused on your goals. Our team of talented attorneys and dedicated staff provides representation for individuals as well as corporate and business clients.
Biography
---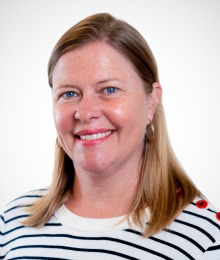 Upon joining Parrett Porto in 2004, Sandra Smith began representing and assisting clients of the firm in the areas of employment law, workers' compensation, medical malpractice tax appeals, social security claims, general litigation, contractual disputes, and landlord/tenant disputes. Sandra graduated from the University of Connecticut and Quinnipiac University School of Law and used her education to successfully represent numerous firm clients. Those cases were argued before the Commission on Human Rights and Opportunities, state and federal courts, and various administrative agencies.
Sandra's area of practice includes the full scope of employment law, ranging from the representation of both employees and employers. Her hard work and dedication to firm clients are reflected in the resolutions she achieves, and if litigation is necessary, the favorable litigation results she obtains for their benefit.
Sandra lives in Milford with her husband and three children.
For trusted expertise, guidance, experience, and care, contact Parrett Porto today. We are a team of attorneys dedicated to excellence and committed to our clients' legal needs.