Attorneys You Can Trust.
For more than 60 years, Parrett Porto's quality legal service has been focused on your goals. Our team of talented attorneys and dedicated staff provides representation for individuals as well as corporate and business clients.
Biography
---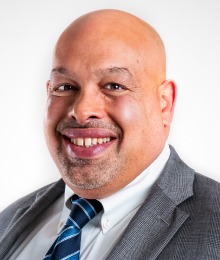 Robert N. Saraco earned his B.A. from King's College in Wilkes-Barre PA. in 1997 and his J.D. from Quinnipiac University School of Law in 2006. While at Quinnipiac, Robert was recognized for his distinguished academic achievement in Advanced Family Law.
​Prior to joining Parrett Porto, Robert was a member of Zeldes, Needle & Cooper where he led that firm's practice in the areas of family and criminal law.
​Robert's experience in family law includes matters involving marital dissolution and legal separations, child custody and support, alimony and equitable distribution of assets, and post-judgment enforcement and modification. Robert has represented individuals and children in the Superior Court, Juvenile Court, and Probate Courts throughout the State of Connecticut. The matters range from simple and uncontested proceedings to complex cases.
In his criminal defense practice, he represents individuals at all stages of the criminal justice process, including juvenile matters. He has represented individuals charged with assault in the first degree, robbery, drug possession/sale, assault, breach of peace, threatening, sexual assault, risk of injury to a minor, domestic violence, larceny, driving while under the influence, reckless driving, and motor vehicle offenses, as well as many other offenses. 
​Robert also has experience in defending juveniles accused of all types of crimes including, but not limited to, drug and possession crimes, weapons offenses, drunk driving, sexual offenses, assault, larceny, and burglary. Fighting for parents' and childrens' rights with regard to school penalties and the impact of such penalties is another way Attorney Saraco provides a broad range of services and assistance to juveniles and their families.
Robert is an active member of the legal community. He is a member of the CT Bar Association, New Haven County Bar Association, and Milford Bar Association. Robert serves as Special Master in dissolution matters in various Courts throughout the State of Connecticut, including Bridgeport and Milford.
Robert resides in Monroe with his wife and children. 
For trusted expertise, guidance, experience, and care, contact Parrett Porto today. We are a team of attorneys dedicated to excellence and committed to our clients' legal needs.