Attorneys You Can Trust.
For more than 60 years, Parrett Porto's quality legal service has been focused on your goals. Our team of talented attorneys and dedicated staff provides representation for individuals as well as corporate and business clients.
Biography
---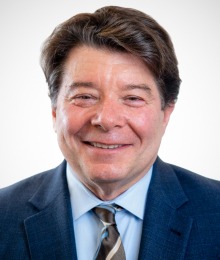 For nearly forty years, Pat Monahan has represented clients in business, regulatory, and government compliance matters, as well as in complex litigation. Pat joined Parrett Porto after being a partner in a large regional law firm, where he was a member of the Healthcare, Litigation, and Corporate Compliance Practice Groups.
Pat graduated from Stonehill College in 1980 and received his J.D. in 1983 from Boston College Law School. His professional career began in 1983 at the law firm of Wiggin & Dana, where he was a partner from 1991 to 2001. In addition to twenty-three years of experience in private practice, Pat served as General Counsel and Vice President for the Connecticut Hospital Association from 2002 to 2007, where he was responsible for legal, advocacy, and compliance matters for the Association and its affiliated companies.
​Pat is an active member of the firm's Healthcare, Regulatory Compliance, and Litigation Practice Groups. He has extensive experience in compliance and regulatory matters; Certificate of Need issues; planning and implementing business relationships among healthcare providers, management service organizations, and other commercial business partners; negotiating managed care contracts; and advising on licensure, privacy, and patient care issues. In addition, throughout his career, he has litigated in federal and state courts and before administrative agencies for clients in various industries in matters involving alleged fraud and unfair trade practices, product liability, licensure, reimbursement, and other contract disputes, employment issues, and other commercial disputes.
For trusted expertise, guidance, experience, and care, contact Parrett Porto today. We are a team of attorneys dedicated to excellence and committed to our clients' legal needs.