Attorneys You Can Trust.
For more than 60 years, Parrett Porto's quality legal service has been focused on your goals. Our team of talented attorneys and dedicated staff provides representation for individuals as well as corporate and business clients.
Biography
---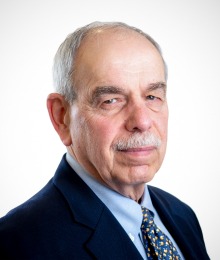 John A. Parese has practiced law in the New Haven area since his admission to the bar in 1973. His main focus is on real estate law and land use. He is an active member of the Connecticut Bar Association and the New Haven County Bar Association.
John is a past president of the New Haven County Bar Association and a former Chair of the Connecticut Bar Association Clients' Security Fund Committee. John helped develop the Residential Real Estate Closing Customs for the New Haven County Bar Association. In addition, he has served on the liaison committee with the Greater New Haven Association of Realtors®, which developed the Association's standard form residential real estate contract.
Combining his involvement and his active commitment to the local community over the years, John has extraordinary insight and experience representing real estate and land development clients throughout Connecticut. John and his wife, Maggie Jensen, live in North Haven, where they are involved in several community organizations. 
For trusted expertise, guidance, experience, and care, contact Parrett Porto today. We are a team of attorneys dedicated to excellence and committed to our clients' legal needs.