Attorneys You Can Trust.
For more than 60 years, Parrett Porto's quality legal service has been focused on your goals. Our team of talented attorneys and dedicated staff provides representation for individuals as well as corporate and business clients.
Biography
---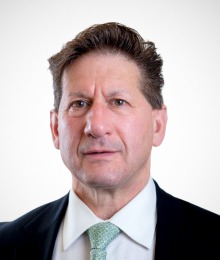 Mr. Solomine, a New Haven native, is a Principal in the firm and focuses his practice in the areas of family law, litigation, and personal injury.
Mr. Solomine graduated from Boston College cum laude with a B.A. in 1985 where he was a member of the Phi Alpha Theta History Honor Society. He then went on to law school at Suffolk University where he earned his J.D. in 1988. He was admitted to the Connecticut Bar later that same year.
An active participant in the legal community, Mr. Solomine is a member of the New Haven County and Connecticut (Member, Professional Discipline Committee and Family Law Section) Bar Associations. He serves as a Special Master for the New Haven Superior Court – Family Law Division and as both a mediator and arbitrator for the Lawyer to Lawyer Dispute Resolution Committee. He also serves on the Lawyer to Client Fee Dispute Program for the Connecticut Bar Association.
For trusted expertise, guidance, experience, and care, contact Parrett Porto today. We are a team of attorneys dedicated to excellence and committed to our clients' legal needs.