Attorneys You Can Trust.
For more than 60 years, Parrett Porto's quality legal service has been focused on your goals. Our team of talented attorneys and dedicated staff provides representation for individuals as well as corporate and business clients.
Biography
---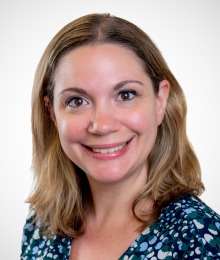 Alison L. Broad practices primarily in the area of estate planning and probate law.  She has extensive experience drafting customized and sophisticated estate planning documents, including Wills, Powers of Attorney, Healthcare Instructions, and Revocable and Irrevocable Trusts for many varied purposes.  She believes that her clients are best served by a comprehensive plan developed after careful review of the particular financial and familial circumstances of each situation.  Her goal is to listen to you and give you peace of mind in what can be an emotionally difficult task.  Regardless of what your wishes are during life, or after your death, your estate plan should be tailored to effectuate your goals in the most advantageous way possible. Alison believes in making sure all the pieces fit together, and will work with other professionals in your life to ensure a seamless result. 
Alison has a particularly useful perspective because she not only drafts estate planning documents, but she also litigates contested probate issues.  This gives her a unique ability to perceive the "real-world" consequences of various options in drafting, and ensure a more practical-minded success than if the documents were drafted by someone without such experience.  Alison practices in the Probate Courts on all issues, including those related to contesting/defending estate planning documents, accountings under Powers of Attorney, and more.  She is also well-versed in elder law issues, including conservatorship and Title 19/Medicaid planning and application. She also practices in the Regional Children's Probate Courts, including termination of parental rights, guardianships, and other issues.
What further sets her apart is that she has extensive expertise in family litigation, including divorces, child custody, child support, restraining orders, and all other domestic legal issues.  That experience has honed her ability to guide clients through an emotionally difficult experience without losing focus of the requisite strategy to meet their goals. It also imparted the skills necessary to be a successful advocate in a courtroom setting, including the ability to think on her feet and appropriately utilize the Rules of Evidence to her client's advantage.  
Most importantly, it taught her to take an individualized approach to meeting a client's needs.  Some matters require a strong, litigation-based approach.  Others require alternative dispute resolution, or a more collaborative resolution.  Regardless of what the individual situation requires, it is important to Alison that all clients understand and endorse the strategy and plan.  Alison is patient and will work tirelessly to make sure that your interests are protected. 
An East Haven native, Alison lives in Hamden with her husband and two children.  
For trusted expertise, guidance, experience, and care, contact Parrett Porto today. We are a team of attorneys dedicated to excellence and committed to our clients' legal needs.